Hammered Square Door Hook Latch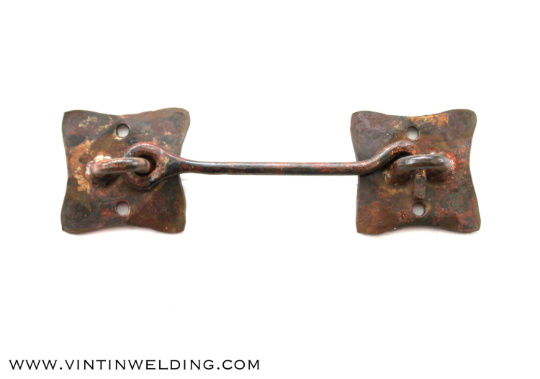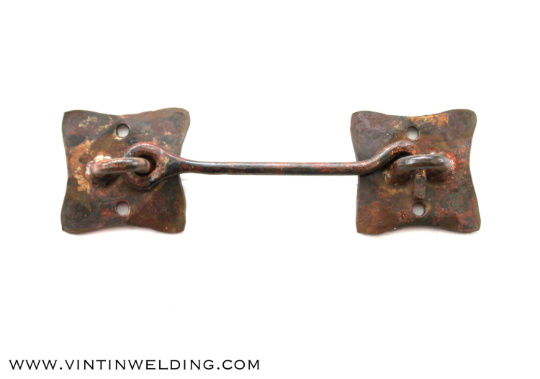 Hammered Square Door Hook Latch
This listing is for a set of 1 LATCH.
I hand forged this door latch to have a primitive and antique appeal to it. The hammered, square base really brings attention to this darling hook and latch. Perfect for any gate or cabinet. Any finish is available but the one in the picture has a patina and clear coat finish. It has the look of an 1800's latch, but the strength of a brand new one, because it is brand new. ;) Eyelets included for mounting.
APPROXIMATELY 6" LONG.
SIZE IS APPROXIMATE.
Recommended with this product: